The wedding is planned. All he needs is a fiance.
August 9, 2011
ISBN: 978-1-4524-0339-7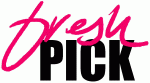 October 29, 2011
Buy the eBook
Amazon – Kindle | Barnes & Noble – Nook | Kobo| All Romance | Smashwords
What's Being Said
"Nikki Duncan's ability to dig inside her character's brain and show us exactly what they're feeling and thinking – all the raw emotion there – is outstanding." ~ Beth-Ann Mason
"I love stories where the heroine is feisty and take charge and the hero doesn't know just how great he has it until she does. Nikki Duncan delivers a fantastic escape in The Back Up Fiance. Don't miss it." ~ Heather Long, Goodreads
"Fun, funny, sweet and moving! I love Wicked Reads" ~ Gina, Goodreads
The Blurb
Jilted days before his wedding, Neil Casey fears the near future. His failure to marry by week's end will mean telling his Godson goodbye forever. It's a loss he can't face. And a promise he can't break.
Delany Alexander was there the day Will was born. As unwilling as Neil to lose him to unloving grandparents an ocean away, she proposes they marry. But are these best friends marrying for the sake of a young boy… Or a wicked passion?
The Excerpt
Not the marrying kind?" Neil Casey let the door slam with enough force to rattle the photos on the wall. "She's not the marrying kind? What in Hell did she think she was agreeing to?"
"Of all the stupid…" He dropped his keys into the bowl on the hall table and continued his private rant. "Moronic…" They clanked loudly and almost bounced over the edge. "Bullshit excuses. Not the marrying kind."
"I told you Nina'd flake." Delaney Alexander, his closest friend, and the only person brave enough to taunt him with an I-told-you-so-backhand, sat on his sofa in workout shorts and raised a long leg to study her newly painted toes. Her subtly highlighted brown hair was pulled back in a straight ponytail and glinted with reds and yellows thanks to the lights of the Vegas strip beyond his window.
He wasn't surprised to see her, but neither was he thrilled to no longer be alone. "I told you I needed you to be wrong."
"Sucks to be you sometimes." She sounded bored.
Battling the urge to smash everything breakable within five feet, Neil sat on the sofa and looked at the small bottle in Delaney's hand. "Whatever the hell they call that color, it looks like vomit."
"Damn." She did a sort of bummed cluck out of the corner of her mouth and screwed on the nail polish lid. "I'd hoped it would be better on."
"It's great if your goal is to make men think of retching when they look at you."
"Says the man freshly dumped days before his wedding."
"Stupid bitch." Muttering about Nina, he slumped into the sofa. The urge to demolish things receded behind the pressure building in his head. "Not you. What the shit was I thinking?"
"I know. And you weren't thinking. At least not with the full power of your Northern brain."
Her honesty should bother him, and maybe it would if he hadn't already told himself every truth Delaney happily laid out. Her honesty and accuracy changed nothing and did nothing to undo his failure, but one great thing about Delaney was that she knew him better than he'd ever allowed anyone to know him. Well, almost anyone.
"Michael and Jen trusted me."
She shot him one of her patented don't-be-so-melodramatic looks. "They still can."
"Sure. I'll just whip out my magic black book and call in a back-up fiancé." The idea had merit. Neil fished his cell from his front jeans pocket and started rolling through the contacts.
Amy. Pretty. Smart enough. Flat as paper in bed.
Brittany. Liked sex. Everywhere. Every way. With every one.
Chastity. Anything but. Now close friends with Brittany.
Delaney. Skip.
Erin. Sweet, naively so. Intellectual. Shy in bed, but not dull when she warmed up.
Fabiana. Just call me Fab when I'm really not.
Gloria. Only one way to shut that mouth and the quiet wasn't worth suffering through her lack of skill.
Hannah. Maybe.
"Hand over the chickberry." Delaney yanked his phone from his hand. "You're not calling Hannah, or any other she-troglodyte you've idiotically saved in this phone."
Try a Tulle and Tulips novella.